A few thoughts on a topic not touched on much these days, but one of intense interest to me...

So, some boxing thoughts:
Watched 2 fights recently, Ricky Hatton VS Vyacheslav Senchenko and Andre Berto VS Robert Geurrero.


The former was the penultimate moment of Ricky's attempt to make a comeback in the ring. He hadn't fought since being knocked the f*ck out by Pac Man 3 1/2 years ago, and falling into a pit of despair, addiction and poor health since. Last year he decided enough was enough and he didn't want that to be his legacy, so he began in intense training regimen and dropped an amazing amount of weight to get back into fighting shape. He decided to forego an easy comeback fight to take on a credible contender like Senchenko as well, which is admirable.
Unfortunately, the ring rust showed, as Ricky's timing was quite off and he didn't have the impact behind the punches he did land as he used to. It was a fairly even fight to start though, with both combatants landing decent shots for the first half. In the latter rounds, Senchenko started to press the advantage and then dropped Hatton with an absolutely wicked left hook to the body. Hatton struggled to one knee and though it looked like he would recover in time, was eventually counted out and the comeback officially halted. The 100% pro-Ricky crowd in Manchester was stunned, and afterwards a very emotional Hatton thanked the crowd and in tears said that he gave it everything he had, and now knows his time is up, and that he is now hanging them up for good this time. 


Hats off to the former two-weight division World Champ, it was an admirable return to the ring despite the loss, and good to see him defeat some personal demons even if he couldn't get the decision in the ring. And good for him for recognizing the end of the line and going out with some class. Props to Senchenko on a great fight too, and extra credit since he had fought and lost to Paulie Malignaggi only 2 months before.


In the other matchup, a potential fight of the year candidate was born between Guerrero and Berto! What a brawl this one was, with much of the fight taking place in the space of a phone booth. Going in, I had Berto with the advantage but Guerrero proved game. The interim WBC Welterweight title holder stood toe to toe with Berto all night, and knocked him down in both the 1st and 2nd rounds.
Berto proved his mettle though, getting up both times and getting back into the fight utilizing his vicious right uppercut in the close quarters battle. It was a slugfest on the inside the whole fight, with both fighters eyes swelling and vision impared, but it didn't slow the furious pace for a second. In the end, Guerrero bucked the odds and came out on top in a unanimous decision. Berto was barely recognizable by the end of the match, and Guerrero was battered as well, and both fighters showed gladiator spirit and showed why boxing is a sport on its own level... you don't 'play' boxing!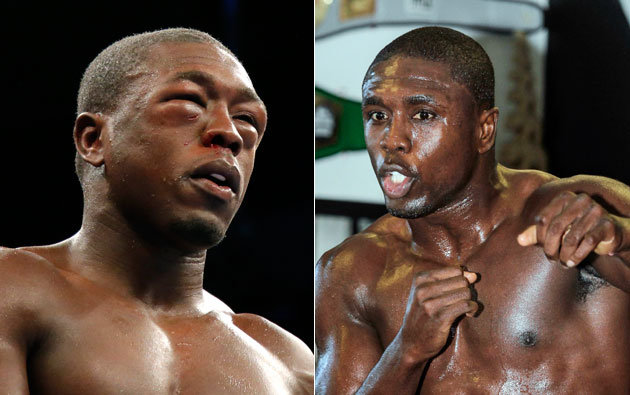 The next fight to look forward to is a big one, PACQUIAO vs MARQUEZ 4!! The fight looks to continue the tradition of epic battles between these two warriors. No one has ever fought Manny as well as Juan Manuel Marquez has, and I, along with many others, felt that Pac/Marquez III should have went to JMM and is one of the biggest robberies in the recent history of the sport. Either way, these two have an illustrious history and both are boxing legends and I can't wait to see them do it again. Catch the 24/7 episodes airing now in advance of the fight taking place on December 8.




Til next time, fight fans!

EDIT: Almost forgot, there is another fight definitely worth checking out going on tonight, Miguel Cotto VS Austin Trout with Trout's  WBA Light-Middleweight title on the line, live from MSG!

Should be a good one between the savvy vet in Cotto and the fast rising Trout.